21 months later... New chapter beginning.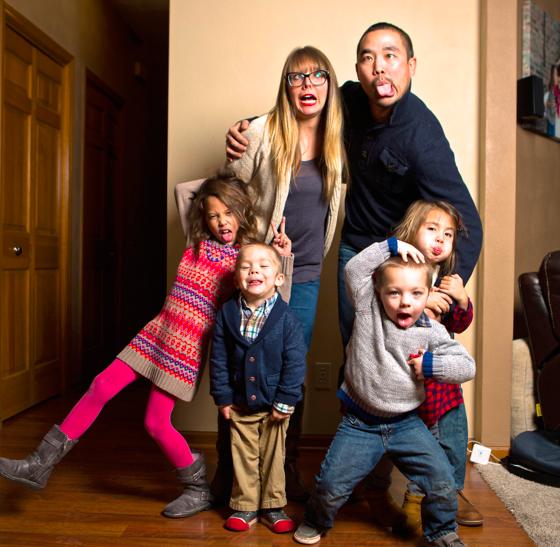 Long before we were married, both Natalie and I have had a strong desire to provide a safe and nurturing place for orphans. Everyone makes their own decisions in life, but for many people, the decisions of others have crippled what options they have. For those kids, we wanted to join the countless that have gone before us to be part of the solution.
We wanted to provide safety and structure in order to let the children have a childhood.
Children should NOT have to worry about:
Food
Shelter
Parents leaving
Abuse
Safety
Strangers in the home
Proper guidance
Those are the roles of the parent. There are countless children who may not know that a world like that exists and if it does for others, it definitely doesn't for them. This is not okay.
In July of 2012, our family began a journey that would mark each member in unique ways. Life was full. Finances were thin. Time was stretched. The church was growing which meant great problems to solve. Those took more time and energy. We had to come to the conclusion that there will never be the PERFECT time. There was only NOW. We had to decide if we could make it happen. If we even SHOULD make it happen.
So on July 4th, we opened our home to two beautiful little boys. Over the past 21 months, God has used them to bless our house and hearts.
We've learned to be more patient, to notice more, and that hugs are always in order.
We've learned that every soul has value no matter what size the body or if their last name matches yours.
We've learned that any night can be made perfect with a movie and pizza (or chinese food).
We've learned that crazy times makes the quiet times all the sweeter.
We've learned that it doesn't take much to bring peace to a child.
One more lesson that we've had to learn is that everything has it's season. We are now going into a new chapter with our family. The boys are looking to be adopted and we know that this isn't what God would want us to do. It's been a somber season for all of us.
We want to foster many more children. To give families the necessary break and believe with them that restoration is possible.
Thank you to all that have loved the boys like you'd love your own children. Thank you for hugging them, coming to birthday parties and breathing life into them. Thank you to our friends, our family and all those at CLS and Rockford First that have shown these beautiful boys that they deserve to be loved and deserve to be believed in.
There is greatness in them. Not "will be one day". There is greatness in them now.
Thank you to all who have believed that with us.
***For the original post when the boys first came, click here.