If you're going to do it, you might as well do it GREAT. #okgo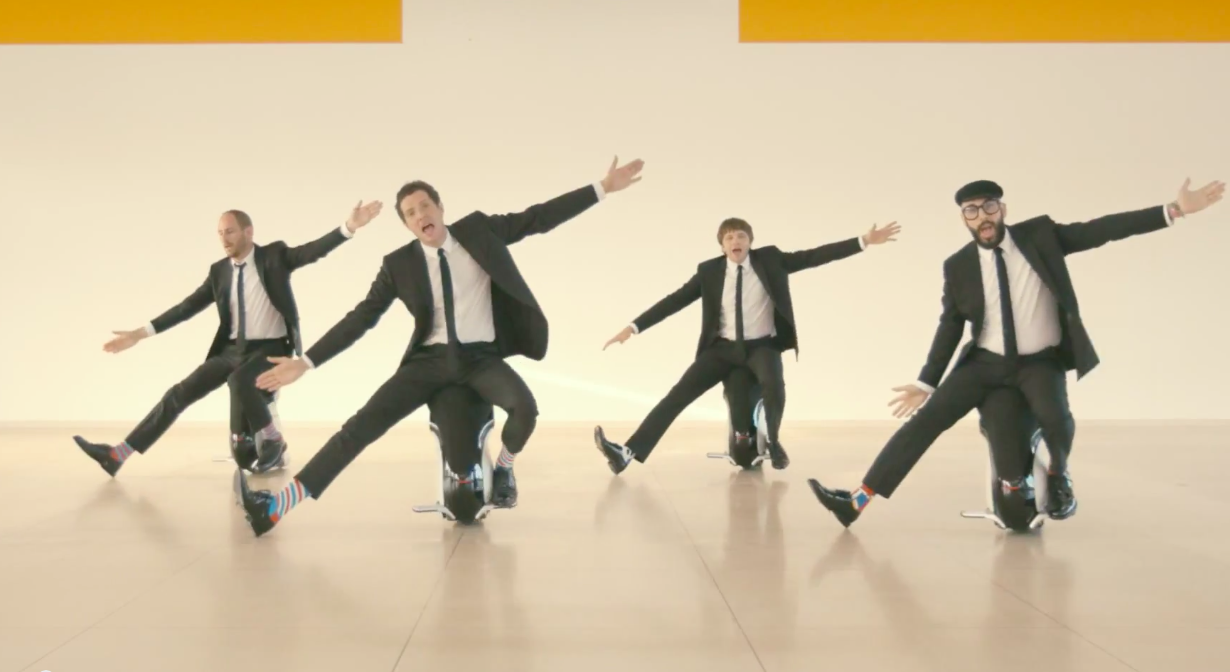 So this morning, I was inspired by OK Go. The video is at the bottom of this post. Now that I've pushed past the shame of admitting that publically and you're apparently still reading this post, let's keep moving.
This is for all of us, but especially for those of us that get to serve in a church context. There comes a time in any project when it is "good enough." Many times, there has been significant investment into getting even that far in the process.
So, in that moment, what is your natural response? Stop? Or put in more energy to make it GREAT? Make it unforgettable? Make it something that you are proud to have your name on?
I know for me, more often than I'd like to admit, I push just barely past "good." I'm not proud of it, but it's true.
I also know that the times that I decide to really lean in and give it my best, full effort, GREAT things occur. And afterwards, I have a deep sense of fulfillment.
Why do I say that this post is especially directed at those in a church context? Because our work doesn't just represent a brand, company or a platform. It represents a God who trusts us with His Name. Our work determines His reputation. What we do and how we do it reflects on how people see Him. All too often, church can be synonmous with unorganized, sloppy, outdated and last minute. Lets decide that will not happen on our watch!
Whether you are a communicator, administrator, manager, maintenance, accounting, tech, designer, videographer, or whatever, HOLD YOURSELF TO A HIGH STANDARD. Don't do great work only when others push you to. Do great work because you are not the kind of person that does mediocre work. You aren't even the kind of person that does average work. You ARE the kind of person that does GREAT WORK!
Now do it! It's monday. We all have a ton of runway to make something incredible happen this week.
Who's in?!?!
---
BTW, here's the video from OK Go that made my jaw hit the floor. Wait for the ending. I can say this statement with complete confidence...
I have never seen a video use robot unicycles and umbrellas in Japan to this scale.
---
To get new posts by email, subscribe by clicking here.