Lance and Beth Vistine coming back on the team to direct Focus One!
Scroll Down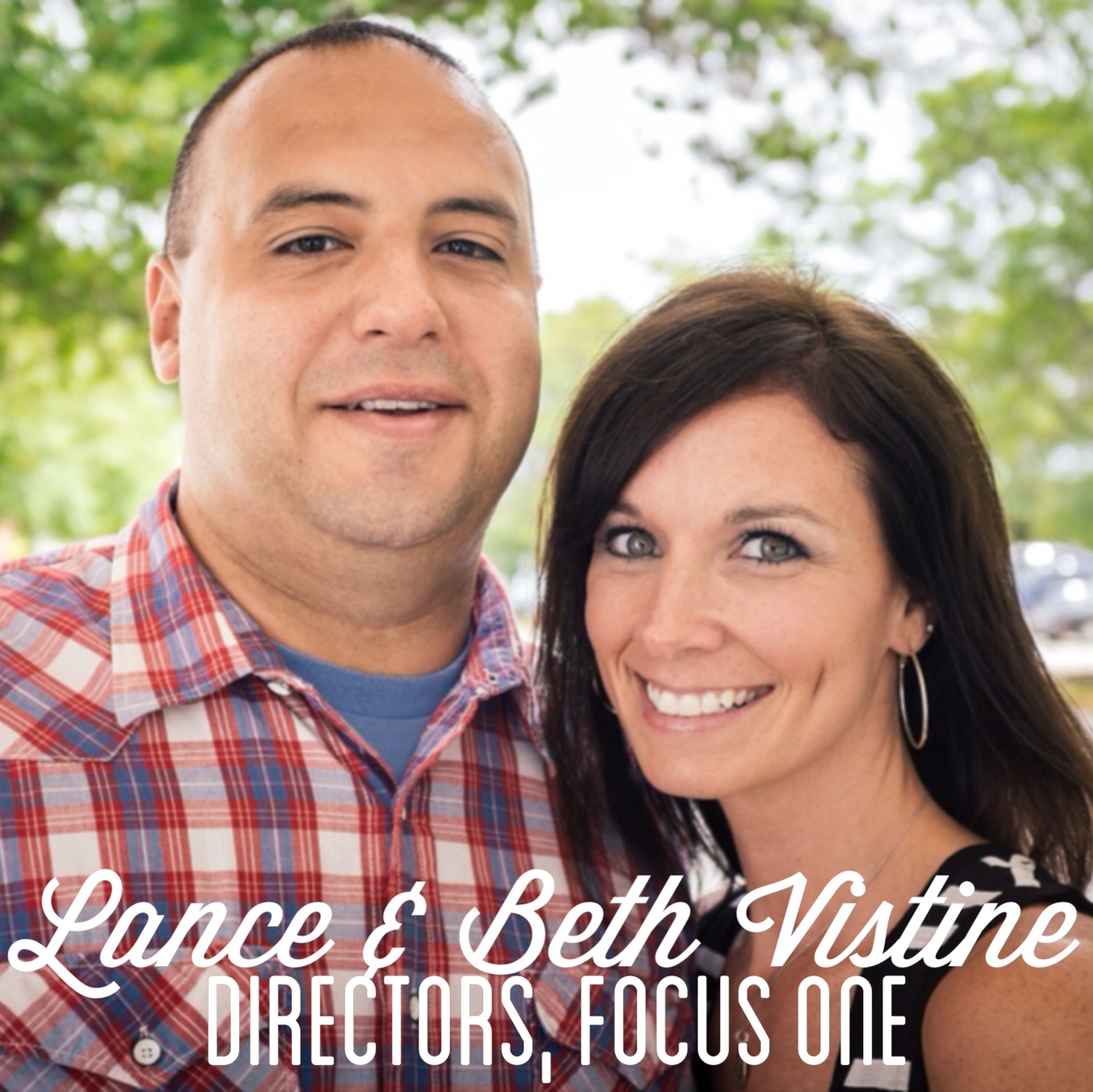 I am excited to announce that Lance and Beth Vistine are the new directors of Focus One!
Both Lance and Beth were a part of the program as students in the early 90's and both eventually played instrumental roles as staff members.
Lance led the ministry, Fusion, which traveled to churches, youth groups, conventions, conferences and camps across the country spreading the hope found only in Christ. Beth was known around the nation as a leading voice in creative communication. The dramas she created are still being used by ministries internationally. Together, they served as discipleship directors mentoring class after class of leaders, many of whom are now serving in ministry around world.
For nearly a decade, Lance and Beth served a great church in Pennsylvania as Associate Pastor, Youth Pastors, and Master's Commission Directors. They felt like God was moving them into a new season of ministry which led them back to Rockford, their ministry roots. We are honored to have them back on the team.
Please be in prayer as they take the helm and lead this great ministry into the next season God has in store for us.
Alumni, thank you for paving the way.
Partners, thank you for making Focus One possible.
Pastors and leaders, thank you for believing in us and continuing to send students.
In honor of this announcement, we are waiving all application fees for the rest of the summer. Just point people to www.focusone.com to apply.
We believe that the best days are ahead.
To God be the Glory!
To sign up to recieve blog updates by email, click here.